The International Driver Permit
The IDP (also known as the international driver's license) is based on the United Nations standards on Road Traffic. On September 19, 1949, the first Road Traffic Agreement was created and the United Nations established an International document to facilitate the travel of motorists in foreign countries where language barriers create difficulties for both, motorists and local officers. This document establishes the right for a person to drive in another country when accompanied by an original and valid driver's license, translating your driving permit in 9 languages.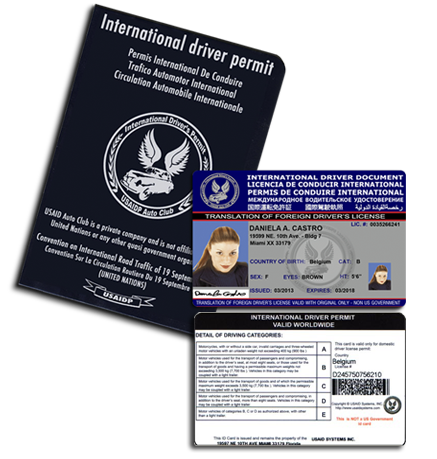 ---
Could not find the answer?
please tell us, who gladly resolve any questions you have..
Our translation has no official status and does not confer any legal privileges or rights on consumers. This is not an official document.